Home of Action Physical Therapy: Kauai's Premier Physical Therapy and Personal Fitness Clinic

Shoulder
Old School Vs. New Class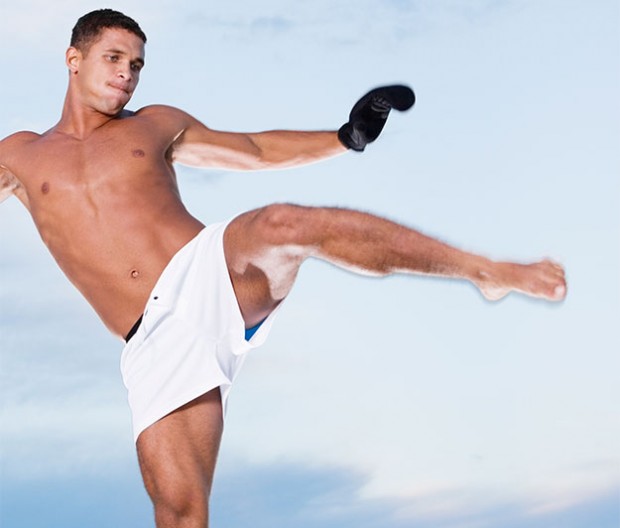 In a press conference this morning, the often outspoken UFC President Dana White scrutinized training techniques that he asserts led to a champ's career-threatening MCL tear. White charges that American Kickboxing Academy (AKA)— training facility of current UFC Heavy Weight Champion Cain Velasquez—is "still in the stone ages" when it comes to their fight prep regimen.
Cain Velasquez has a string of injuries that have kept him out of title bouts with eager challengers. He last fought in 2013, when he dethroned former heavy weight champ Junior dos Santos at UFC 166, but has since been sidelined by training-induced shoulder and knee injuries.
White has become so frustrated by injuries sustained in training (and the events that don't happen because of them) he announced that UFC's new headquarters in Las Vegas will include a "huge facility for rehab and therapy" that will focus on "educating the fighters on training better."
It's important to note that Velasquez, whose professional record is 14 and 1 (his latest win in the form of a championship belt), is obviously doing something right. In fact, AKA is home to number of top MMA contenders. And, while other fighters, trainers, and sideline commentators will surely contest White's words, he does bring to light the importance of aligning injury prevention and fight preparation.
The details of UFC's new HQ have yet to be divulged and the initial announcement leaves much to the imagination. But, it will be interesting to see if White's vision for a bigger, better training compound will reduce injuries and still produce champions. In the meantime, we hope Cain Velasquez recovers well and look forward to seeing him back in action again soon.
If you'd like to include injury prevention in your training program, or need therapy from an injury that's already happened, we're here to help. Some of our own patients are making a living in the octagon, so we have an intimate understanding of what kinds of injuries occur and how to help them heal.